Every ten years, colleges and universities engage in the important and complex process of seeking reaffirmation. A foundational component is the self-study where transparency is balanced with demonstrated successes to yield a fair assessment. Evidence to support each conclusion is critical, as is speaking with one voice and avoiding anything that could be construed as contradictory.
It is rare for anyone internally to have expertise in every aspect of this process. The time between reaffirmations means that those who prepared the last one may well have moved on before the next one starts. With demographic and financial concerns of paramount importance today, it can be a challenge to demonstrate compliance with all accreditation standards and yield a full reaffirmation.
Avoiding public sanctions is critical to this process. Avoiding recommendations is ideal.
CFO Colleague has assembled a team of seasoned experts who have led a number of reaffirmation processes and been members of visiting teams on a variety of campuses. We know what teams are looking for; the narrative, documentation, and data that is most effective and convincing for the reviewers. We can tell your story in a compelling way, yielding a quality document that supported by solid evidence and rational conclusions.
There is too much at stake to hope for the best.
The initial consultation is free.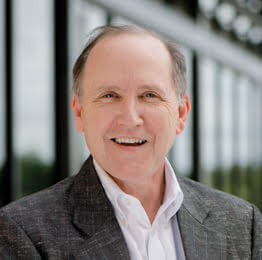 Dr. Andrew Permenter
Practice Leader
Engagements dependent on needs
Decades of successful experience
Evaluating evidence requirements
Regional and program level expertise
Self-study consistency
Your best foot forward
Trust our professionals to navigate the reaffirmation process.