Audit/Budget/Controls (ABC)
Inspiring confidence in the score-keeping functions
Probably the most stressful time of the year is audit season. Schedules that should have been kept current are feverishly prepared while a variety of reconciliations and confirmations are tracked down. And when asking for cooperation from our leadership team, we often hear, "We've never been asked for THAT before." It seems like each cycle is a start from scratch. We vow to never repeat the onerous process but the tyranny of the urgent precludes progress.
We need help.
At CFO Colleague, we have learned that proper accounting policies, procedures and practices lead to better budgeting and a smooth audit. We call our practice dedicated to improving Accounting, Budgeting and Controls "ABC" because it represents the foundation for success in just about every financial process at your institution.
Our list of successful engagements keeps growing. We bring decades of experience to bear so that you can deliver timely and accurate budgeting and reporting, while avoiding the mad rush of audit time.
Isn't it about time to up your game?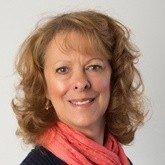 Sena Landey
Practice Leader
Automate monthly analysis to avoid the mad rush at year-end.
Implement best-of-class policies and procedures that meet compliance expectations.
Create a successful budgeting process that begins with what's available before the requests pour in.
Adopt external accounting standards for internal operations, matching final results with interim reports.
Transform what you do all year to streamline what you do at year end.
See what our colleagues have to say
"Non-traditional student programs are the more challenging revenue streams to accurately predict. The CFO Colleague model is the first one we have found that provides a reasonable basis to forecast and track this dynamic population. The process has given us confidence in budget creation and provided a reliable management tool to identify program trends and economic viability."
– Gene De Young, Vice President for Finance and Administration, Northwest Christian University (OR)
"Jeff got down into the details, joining with us in crafting a roadmap that will shave a year off our cost accounting project and will yield a much more effective outcome. We benefited from his having been on over twenty campuses during the past year, giving us ideas and data structures we would have never thought of. Even our informal conversations, covering a variety of topics, brought needed perspective to challenging issues. A very productive three days."
– Mr. George A. Latter, CFO and VP for Finance and Administrative Services, Point Loma Nazarene University (CA)
"CFO Colleague helped us create a five-year forecast that informed and improved our operational and strategic plans. Our investment in Jeff's insight was invaluable and, in my opinion, the best money we've spent all year."
– Mr. Rick Taphorn, Chief Financial Officer, Bryan College (TN)
We've broken down revenue projection into individually owned worksheets for enrollment, financial aid, strategic initiatives, capital spending, and more to give the entire leadership team a clear and immediate understanding of the impact their respective departments have on the budget. In just three days, you'll learn how to use the COMP4cast tool and be able to present your leadership team with your first multi-year model. We'll also train you how to update the model on your own, and new versions of the tool will always be available to download for free.