Turn a point of transition into a period of transformation
The departure of a CFO can usher in equal parts opportunity and anxiety. While you may relish the chance to change course, you know it's unwise to leave your operational ship without a captain for long. Engaging an interim CFO can help you tackle both. We'll take the helm until the right replacement is found, giving you the breathing room to recruit a talented candidate whose mission aligns with your own. Along the way, we'll overhaul inefficient processes and implement best practices to pave the way for a smooth transition.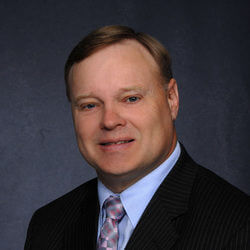 Jeff Spear
Founder, Practice Leader
Audit current practices and identify areas of improvement

Ensure bad habits from the past don't make their way into the future

Buy the necessary time to research and recruit the best candidate  
Seize the opportunity to start with a clean slate
See what our colleagues have to say
"Jeff brings a refreshing blend of strategy, knowledge of higher education, creativity and practical insight to working with college leadership. His extensive experience in the worlds of business and higher education lead to his challenging the status quo, encouraging college leaders to explore alternative models of delivering the student experience. Credo and our partner colleges have benefitted from Jeff's expertise through the development of new services, creating effective mechanisms for financing high ROI projects and finding the kinds of CFO talent needed to help our colleges thrive. We are proud to have Jeff and his firm as strategic partners and I highly recommend his services to higher education leaders who have the courage to take action.."
– Mr. Tom Gavic, President and CEO, Credo Higher Education (NC)
We meet with your leadership team to identify your specific needs, then draft a plan to enhance and serve your institution in the interim. Our interim leadership assignments are cost-effective and have been universally successful to date. Need help finding a new CFO? We're also happy to tap into our network of talented candidates to find the right replacement.