Using only what you need, for a fraction of a full-time professional's cost.
Our professionals have worked with a number of colleges and universities to identify the gaps in their processes, implementing ways to satisfy those needs – permanently and economically.  Consider the areas of challenge confronted while preparing for an audit:  accounting for endowments and investments, fixed assets and depreciation, debt service and swap values, revenue and compensation accruals / deferrals, and various other specialized activities that mandate dedicated analyses.  We take it on.  You cross it off your list – a blessing, particularly during the audit prep period.
And it doesn't cost you a full-time person, or the extension of benefits.  For years, we have been providing these services remotely for clients, with tremendous results.  In fact, one college, working with one of our professionals, has an audited draft forty days after year-end.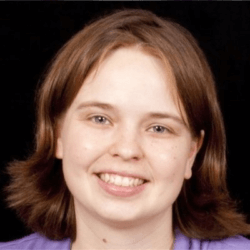 Jessica Ryals
Practice Leader
Identify areas where ongoing reporting and analysis is needed, to meet management and audit requirements 




Deploy a comprehensive plan to address identified needs on a continuous basis, for far less than the cost of added personnel

Deliver results, accurately and timely, reducing error and streamlining audit efficiency and outcomes
Imagine the areas left for pre-audit prep being finished off days after year-end
We can make the difference.
We survey your audit preparation ritual, identifying areas that could be updated on a continual basis and create processes to deliver results. We can also implement our signature forecasting model (COMP4cast), or provide other services designed to streamline processes and provide accurate and timely reports to you and your team, all for a fraction of the salary and benefit cost of a full-time professional.