Dining Program Optimization
Come to the table with an industry insider advocating for you
More than just a place to grab a bite between classes, the dining hall plays a critical role in defining the overall student experience your school has to offer. It also happens to be one of your largest operating expenses—and not one you should take shortcuts with either. That's why leading the search for a new vendor can be one of the most daunting tasks to come across your plate, especially if you're from a small school.
Unless you know Bill.
Our expert, Bill Campbell, brings more than 45 years of experience in the campus dining industry to the table. Better still, most of that time was spent sitting on the sales side, across from people like us—an invaluable competitive advantage when negotiations start. After all, your board program has the potential to deliver the biggest net contribution to your institution's revenues. If it isn't, we'd love to talk.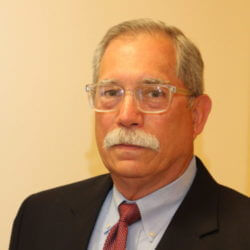 Bill Campbell
Practice Leader
Navigate contract negotiations with the confidence that comes from having an industry insider on your side

Create an RFP and evaluate proposals to land you the ideal vendor for your institution

Review and oversee plans for facility renovations

Identify strategic areas of investment to take your dining program to the next level
How would an industry veteran improve your dining program? Find out.
See what our colleagues have to say
"Prior to consulting with Bill, we had many issues with the food service that seemed insurmountable. However, Bill's extensive experience in the world of higher education food service really gave us the push we needed to make the changes necessary for our students and brought our dining experience to the next level!."
– Tim Dietz, Chief Financial Officer, Greenville University
"The last time I led the search for a schools' food service provider was nearly 20 years ago. In late May, our food service vendor informed us that the company was not renewing their contracts with several small clients and that they would be terminating our contract in just over 60 days. We were only 90 days away from the start of school, decisions needed to be made quickly and I didn't have recent experience to draw on. I reached out to Bill Campbell, a Senior Consultant with CFO Colleague. Bill coached us through the selection process and his 43 years of experience in the food service industry proved invaluable. In particular, the help he gave us in evaluating vendor proposals and negotiating the final contract was worth many times the modest fee CFO Colleague charged for his services.."
– Steve Popenfoose, Vice President of Finance, Lincoln Christian University
Bill is commonly engaged to assist clients when contracts are up for renewal, but his expertise can improve performance and financial benefits in the midst of a contract as well. In the course of his lengthy career, Bill has seen and experienced just about everything possible related to campus dining. We've yet to meet a client who hasn't been appreciative of his comprehensive expertise or the significant savings it generates.